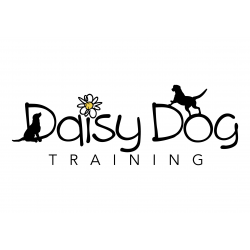 Caroline Duder
Newport

IMDT Member
Overview
Hi I'm Caroline!
I run Puppy School Classes for 3-5 month olds, and Puppy University for 5-18 month olds. I also help owners train their dogs in their own home or run private sessions in a local hall.

Venues:
Woolaston Memorial Hall - Lydney
St Arvans Memorial Hall - Chepstow
Langstone Village Hall - Newport

Dates:
Classes start approximately every 3 weeks.

Puppy School (12-20 week old puppies) is a set of six puppy training classes lasting one hour. The comprehensive programme has been carefully designed to take you through all the obedience basics giving you a good foundation for life with your new puppy or for any dog training sport you choose to do later.
The puppy training exercises gradually progress from easy to more complex, building on your puppy's understanding and reliability each week.

Puppy School curriculum - What will my puppy learn?

You will learn how to teach your puppy to:
Come when called
Sit, lie down, stand on command
Walk on a loose lead without pulling
Get used to being handled and examined for vets and groomers
'Stay'
'Settle'
'Gentle' (taking food from hands gently)
Accept people near to food bowls, bones and chew
Stop play biting
Socialise with an adults, children, and other puppies attending class
Greet people appropriately without jumping up

Please note we cannot guarantee the attendance of children to help socialise your puppy, but we do encourage families with children to bring them to class to learn how to train their puppy and to interact positively with other puppies in the class.

Reward-based puppy training
Only reward-based puppy training methods are used at Puppy School. Treats, toys and praise are used to encourage puppies to be well behaved. No bullying or rough handling is tolerated.

Is it fun?
Puppy School tutors are chosen for their people-skills as well as their puppy training abilities. Encouragement and praise are used to help you acquire the skills you need to train your puppy. No humiliation or shaming of owners will occur and all lessons are fun and sociable with a happy, friendly atmosphere.

Puppy play
Puppies will be allowed to play in carefully controlled small groups to ensure they learn good manners around other puppies, do not get scared, and do not learn to play roughly or aggressively. Puppies will be matched for size, age, and experience, and play will be carefully supervised to ensure that all puppies learn to be confident with others.

Please note that, in some classes, the mix of puppies may make it impossible to conduct puppy play sessions safely. Puppy play sessions will only be offered if they can be run without causing harm.

Behaviour advice
Throughout the course, your behaviour-trained Puppy School tutor will be on hand to help you with any behaviour problems.

Puppy University curriculum - What will my dog learn?

Puppy University (5-18 month olds) is a set of six training classes lasting one hour each week.
The comprehensive programme has been specifically designed to develop further training and motivation.
Each training exercise gradually progresses from easy to more complex activities, building on your dog's understanding and reliability each week.
• Checking in
• Building up a Retrieve
• Verbal markers
• Life Rewards
• Weekly Tricks!
• Developing 'Leave'
• Distance cues
• Developing Loose lead walking
• Developing 'Stays'
• Manners through gateways and doorways

What to expect at Puppy University
• Puppy University is designed to improve the bond and working relationship between you and your dog, improving focus in distracting situations.
• It is our aim that everyone attending our Puppy University classes learns easily in a comfortable and encouraging atmosphere.
• At the end of our six-week course, dogs 'graduate' and receive a very special Puppy University; rosette and certificate for completing the course.
• *Please note that unlike Puppy School, Puppy University does not include managed off lead play due to the stage and development in your dog's life which includes the recent materialisation of hormones. Dogs do not need to be spayed/neutered to attend but care will be taken at all times*.
Training Services
Puppy Classes

1-to-1 Training