Welcome to The IMDT!
The IMDT is the leading education provider for Dog Trainers and Behaviourists and is a Registered Learning Centre for The Open College Network.
IMDT and IMDTB courses are open for all to attend and offer a wide range of education and support, from beginner to advanced.
The IMDT is the only education provider to offer the externally accredited OCN 'Principles of Dog Training and Behaviour' Dog Training Qualification.
The route to obtain your Dog Training Qualification is to complete the 2 day 'Career As A Dog Trainer' Course, the 4 day 'Practical Instructor' Course and the 2 day 'IMDT Assessment'.
Click 'IMDT Courses' above for all 2019 and 2020 course dates
Distance Learning Opportunities:
The IMDT and The Open College Network also offer the opportunity of distance learning via 3 externally verified and accredited correspondence courses.
Click HERE for accredited correspondence courses information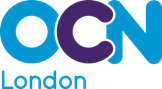 All IMDTB courses have been awarded 6 CPD points for one day courses and 12 CPD points for two day courses by The CPD Standards Office