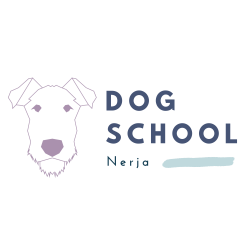 Karen Wallace
Nerja, Malaga

IMDT Member
Overview
My goal as a trainer is to teach you the skills you need to work with your dog on the issues that concern you most. Every dog and every home is different, all the training plans I design are specific to your dog and your situation.
This applies whether you've recently adopted a shelter dog, just brought home a new puppy from a breeder, rescued a dog from a rehoming centre, or have an older dog with behaviour problems.

Whether your dog is shy or confident, I will show you how to use time- and science-proven force-free methods to train new behaviours and to repair serious or long standing problems.

No matter what your goal is, my lessons are structured to be enjoyable and as stress-free as possible for you and your dog.
I will teach you to communicate clearly so your dog understands you. Equally important, I will explain and illustrate what your dog is telling you through both body language and behaviour, so that your responses will be as appropriate and effective as possible.

The plans I prepare are bespoke and examine all the different factors that contribute to your dog's behaviour. I'll look at diet and nutrition and how that can make a difference, enrichment and mental stimulation, play and how you and your family interact with your dog, and together we'll find the right combination of the tools to create a plan that will help you and your dog reach your goals.
Training Services
Adult Classes

Puppy Classes

1-to-1 Training

Behaviour Consultations