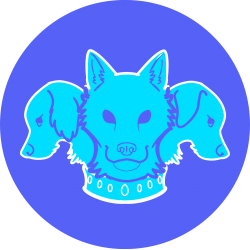 Jessica Byrne
Livingston

IMDT Member
Overview
Jess together with her business partner Aimee practise science-based training methods to help you with any of your doggy woes.

Your relaxed, happy companion awaits!
All dogs are individuals, with their quirks, personalities, fears and woes, just like us folk! If there's more than one way to skin a cat then there's certainly more than one way to teach a dog! Bespoke, personalised sessions are the best way to gain insight into fulfilling your dog's needs so you both can live together happily.

Classes are a wonderful way to socialise your pup and arm you with all the knowledge you need to be a puppy training pro! We'll set you up with how to train your puppy the right way so they can graduate to being an excellent, well-behaved, happy dog citizen!
Training Services
Adult Classes

Puppy Classes

1-to-1 Training

Online / Remote Training