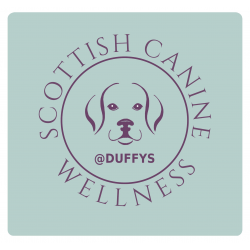 Fiona Duffy
Livingston

IMDT Member
Overview
SO MUCH MORE THAN JUST A DOG!
Your relationship with your dog is unique and special, that's why we are here to help you get the most of your time spent together.

Duffy's offers ethical, accredited and effective training & behavioural services in West Lothian, Edinburgh and the surrounding areas. Ran by Fi Duffy with Ciara Hartley alongside and our team of knowledgeable assistant trainers our aim is to help with, support and understand your dog's physical and emotional needs, alongside your needs as their guardian. We want you and your dog to have the best relationship and life together.
Training Services
Adult Classes

Puppy Classes

1-to-1 Training

Behaviour Consultations

Scent Detection/Tracking

Online / Remote Training

Parkour