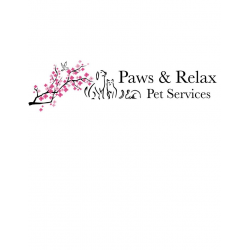 Amanda Chapman
Ayr

IMDT Member
Overview
Our goal at Paws and Relax Pet Services is to assist in obedience training of your dog at whatever stage in their life using positive reinforcement methods.

We help you communicate in the most effective way possible with your dog, ensuring a strong, loving relationship between both of you. We step through our training sessions at a pace suitable to the owner and dog and make sure that at all times, both parties understand any new concepts.

No dog is the same and recognising this is key. Our 1-2-1 training allows us to tailor each and every session that we do, exactly to your dog's needs. This is not only advantageous to your dog but to all others in the family household who interact with them. This therefore allows for a good consistency in your dog's life and also their training needs.
Training Services
1-to-1 Training

Online / Remote Training