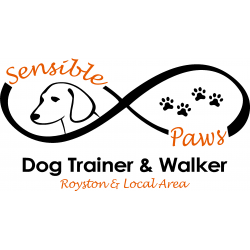 Bev Boardman
Royston

IMDT Member
Overview
Hi, my name is Bev Boardman,
I am the proud owner of Sensible Paws in Royston Hertfordshire. I decided in 2018 to finally take the leap from full time employment to start my own business. which I am happy to say is growing steadily to the point that my Husband has now joined me. I have had dogs all my life (which is quite a few) and have been on many courses over the years. I am a proud IMDT Member, passing my assessment. I am also a Tellington Ttouch Practitioner P1.
I offer 1:1 training / training packages working with many dogs that are not comfortable with the environment. In person and Zoom classes are also available.
I run 1 day workshops in Tellington Ttouch as well as 1:1 sessions.
I have an interest in TD Rally, competing myself for many years, I offer group classes in this.
I am an ACE (Animal Centred Education) Trainer.
I am committed to continuing to expand my knowledge to help more dogs and their owners by attending courses and conferences.
Training Services
Adult Classes

Puppy Classes

1-to-1 Training

Rally

Scent Detection/Tracking

Online / Remote Training