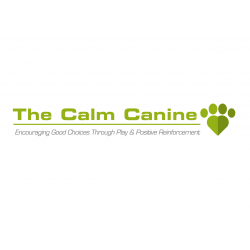 Helen Harris
Droitwich
IMDT + IMDTB Member
Overview
My name is Helen & I'm a Qualified Dog Behaviour Practitioner & Trainer, holding high Qualifications in Dog Behaviour, Training, Canine Nutrition & Holistic Health for Dogs. I'm First Aid trained, fully insured, follow a strict Code of Conduct and am also a member of Pet Professional Guild.
The most important thing to know about me is that I work holistically by taking every aspect of your Dog and your relationship into consideration.
I will only use Kind, Positive & Force-Free Methods that are designed to give the Dog choices, improves their emotional state & works towards having all their needs met.
Living with Dogs can be an incredibly rewarding and fulfilling experience, which is why it is my mission to pass my knowledge & passion on to others, so they can live their best possible lives together!
I offer the following Services:

* 1-2-1 Behaviour Consultations & Training
* 1-2-1 Puppy/New Rescue Information Sessions & Training
* 1-2-1 Socialisation & 'Reading The Park' Sessions for Dogs of all ages
* Nutrition & Holistic Dog Care Consultation

All Sessions will be held in the Dog's Home or local Surroundings. Socialisation sessions often include one or more of my own Dogs. I share my life with three amazing Rhodesian Ridgebacks, who are better teachers than I'll ever hope to be!
For more information, feel free to call, message or email me or visit my Facebook Page 'The Calm Canine Ltd'.
Training Services
1-to-1 Training

Behaviour Consultations

Parkour