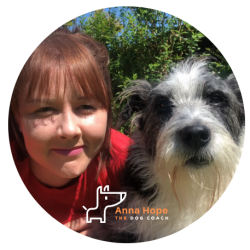 Anna Hope
Rugby

IMDT Member
Overview
We offer training for all puppies and dogs who are looking for a fun way to train.

We encourage owners to be as involved in the training as possible and we strive to ensure you understand how to help YOUR dog, each dog is so different.

We work on training classes where we cover the essential life skills all dogs need to be confident in our world. We also offer fun sessions and groups that are aimed at increasing positive and correct socialising and for the more energetic of dogs we have our unique Hoopers sessions...great fun!

If you need 1:1 training we can provide this in our private field.

We offer behaviour training where we identify how we can help you and your dog, work together to find a great plan of action and make sure it works for you all in the long term.

We currently offer a variety of classes, fun sessions, social club as well as behaviour and confidence programs for dogs that need a little extra space. Let's get started!
Training Services
Adult Classes

Puppy Classes

1-to-1 Training

Behaviour Consultations

Activity

Hoopers

Online / Remote Training

Parkour