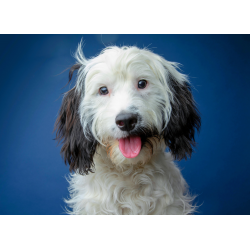 Luke Wheldon
Camberley

IMDT Member
Overview
📣 LEARN HOW TO SPEAK DOG
Private coaching and consultations based in the comfort of your home (Now Available Outside + L I V E online via Zoom) or at a suitable location when safe. Learn how to train your dog and get them to behave the way you want, whilst strengthening your bond together.

✅ WE CAN HELP YOU
What ever the issue you're having with your puppy or dog we can help you.

🔒 SOMEONE YOU CAN TRUST
I work closely with the Blackwater Valley Veterinary Centres (BVVC), together we have a lifetime of expertise and professional advice at hand.

👨‍⚕️VETERINARY RECOMMENDED
"Luke is very knowledgable! He is also calm and focused. Listens to the problems you have with your dog and what you want to achieve. I would strongly recommend him!"
Djordje (George) Vuckovic BVSc MRCVS – Veterinary Surgeon & Practice Principal BVVC

🏆 AWARD WINNING SERVICES
South England Prestige Awards 2020 Winner | Corporate Live Wire
Certificate of Excellence Winner 3 Years Running 2018 - 2020 | Bark.com

Rated 5 Stars by customers on Google & Facebook. See what our clients say...
⭐️⭐️⭐️⭐️⭐️
"Luke really is a First Class dog trainer and I can't thank him enough for all the help and advice he has given me." SS 13/03/19

♥️ I LOVE TRAINING DOGS
And have had the privilege to be working with them for over 10 years.

🤓 IMDT QUALIFIED LEVEL 4 DOG TRAINING & BEHAVIOUR
Passed with distinction and fully insured. I practice science based training methods proven to achieve quick results or your money back guaranteed.

🐾 SERVICES

🐕 1-2-1 DOG TRAINING
(Sessions Now Available LIVE Online - Accessed Remotely)

Private coaching sessions at home or the park. Learn how to successfully train your dog. Choose from pay as you go 1 hour sessions or buy a package of sessions at a discounted rate.

🐶 PERFECT PUPPY HOME CONSULTATION
(Sessions Now Available Outside or L I V E Online - via Zoom)

The earlier you start the better chance they have in life. I take great pride in setting up new puppies and owners with the foundation training essential to live a long and happy life together.

🐕 RESCUE DOG HOME CONSULTATION
(Sessions Now Available Outside or L I V E Online - via Zoom)

Get excellent advice on how to settle your rescue dog into their new surroundings. Rescue dogs may not have had the best start in life and will initially require a little more care and attention with their approach to training.

🐕 BEHAVIOUR MODIFICATION PACKAGE
(Sessions Now Available Outside or L I V E Online - via Zoom)

A home starter package to help you and your dog get back on track with all the support you need. My special area of interest is Dog Behaviour Training and Therapy. I help dogs overcome their fears and anxieties while guiding you through the process.

⭐️⭐️⭐️⭐️⭐️
"I would recommend Luke without hesitation. Without his help I doubt that Teddy would be with us today. Thank you Luke." MG 04/07/19

☎️ CALL NOW 07809 617 567
Get in touch now for a friendly chat about your dog, I can help you.

📣 Mention discount code: 'IMDT10%' at the time of booking and get an introductory 10% discount off your Initial Home Visit 1-2-1 Starter Service. Terms Apply: Promotion cannot be used in conjunction with other discounts/offers/packages.
Training Services
1-to-1 Training

Behaviour Consultations

Online / Remote Training