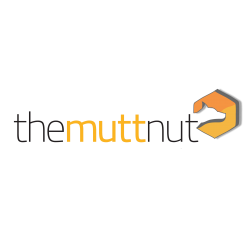 Simon Moody
Bury

IMDT Member
Overview
Dog training is very simple, but we humans over complicate it - a lot.
​
Dogs do what they do, due to the reinforcement NOT "dominance"- they go where they get "paid". So often I see dog owners constantly putting their dog in the same situation, expecting a different result. Correct me if I'm wrong but a clever old bloke called Albert once defined this as insanity.

It's so common that dogs forced into situations they find scary or stressful, to then be punished by their owner for showing their emotions and this makes it ten times worse!
​
Hi there, my name is Simon and I am The Mutt Nut.

My passion is educating owners how to truly understand their dog and how to change their behaviour, in a way that their dog will LOVE without using force. This way our dogs will want to do it again and again and again!
​
Now for the boring stuff, I am fully qualified and accredited with the APDT and IMDT as well as having an A Level in Principles of Dog Training and Behaviour. I have extensive experience working as a specialist trainer for the likes of Dogs Trust and other world leading organisations such as Guide Dogs For The Blind.
​
Not forgetting the 100's of dogs and their owners I have worked with privately, up and down the UK.
​
Still trying to show your dog who's boss or put them in their "place"? There's a reason it's not working and why other problems are now presenting themselves.
​
Dog behaviour is about preventing our dogs from executing the unwanted behaviours by offering fun alternatives and rewarding our dogs highly when they choose to do so!
​
We need to analyse ourselves and how we unknowingly reinforce so many of our dog's unwanted behaviours, as well as being able to effectively read and understand our dog's communication. This is the reason why so many haven't achieved the results they want.


Enter, The Mutt Nut.
​
Training Services
Puppy Classes

1-to-1 Training

Behaviour Consultations