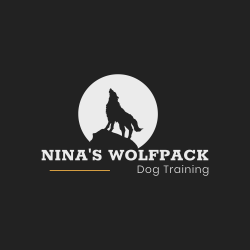 Nina Rogers
Tunbridge Wells

IMDT Member
Overview
Nina's Wolfpack offers personalised sessions for you and your dog. 1-2-1 attention and training so you can make the most out of every session.
Puppy Consultations, Puppy home visits and Puppy Classes from the age of 10 weeks to 2 years old so you know your puppy is getting the best help through their whole development to become happy, healthy and confident.

We do 1-1 Behaviour consultations and follow up sessions if you are struggling with fear, anxiety, guarding or aggression and also 1-2-1 sessions for adult dogs focussing on the more subtle issues such as lead walking, recall, etc.

And finally we do Scent Detection workshop and classes for your dogs mental enrichment and fun, but also to lower anxiety and stress responses through sniffing.

Check out more on my website and come join the Wolfpack!
Training Services
Adult Classes

Puppy Classes

1-to-1 Training

Behaviour Consultations

Scent Detection/Tracking

Online / Remote Training