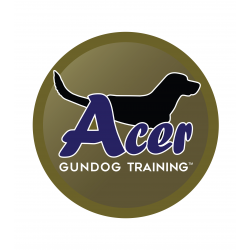 Mark Taylor
Royston

IMDT Member
Overview
Gundog Training at Acer is for owners of pet gundog breeds such as Labradors, Spaniels & HPR dogs living in Hertfordshire, Bedfordshire and Cambridgeshire.

Run by Mark Taylor, accredited Dog Trainer with The Institute of Modern Dog Trainers. Also appointed as the accredited Instructor and Assessor with The Gundog Club for Hertfordshire and Cambridge.

Our clients tell us that they want to live harmoniously with their gundog. They want to enjoy going out for walks without feeling stressed. They certainly don't want to have their arm yanked out of its socket and to suffer the frustration of seeing their dog disappear over the horizon and completely ignore them every chance it gets.

We only use reward based, ethical & science-backed training techniques.
Training Services
Adult Classes

Puppy Classes

1-to-1 Training

Online / Remote Training

Gun Dog Training