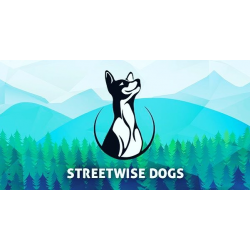 Layne Arlina
Hay-on-Wye

IMDT Member
Overview
Streetwise Dogs is run by Layne Arlina, providing remote and in-person Training and Behaviour support.

Specialising in helping people with dogs who are easily distracted over-excited or distressed. Layne has a passion for Cooperative Care, the practice of preparing an animal for low-stress care, visits to the vets and groomers.

If you are keen to achieve a better partnership with your dog send Layne an email and she'll call you back to explore your options - there may be more than you imagine!
Training Services
Adult Classes

Puppy Classes

1-to-1 Training

Behaviour Consultations

Online / Remote Training