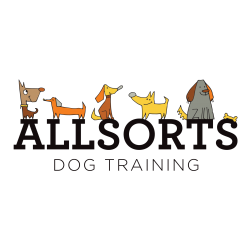 Gill Gallagher
Waterlooville

IMDT Member
Overview
I am based near Waterlooville Hampshire

I specialise 1-2-1 personal training sessions/courses, programmes and packages for puppies, rescue & re-homed dogs for communication, confidence & relationship building for dog and human partner. These include:
1-2-1 training courses to cover Hoopers and general or specific training needs at my field.
Training packages to be held at my field at your home or in different locations for real life distractions.
Bespoke programmes for more complex issues which are tailored to you and your dogs needs.

For puppies from 8 weeks I run a 4 week Puppy Partnership course of 1-2-1 sessions held at your home to give your puppy the best start during their key learning phase.

I also run outdoor for all dogs classes specialising in confidence and relationship building and also Hoopers following the Canine Hoopers World Awards.

As well as being a member of the IMDT on the Principles of Dog Training & I am a member of the Association of Pet Dog Trainers membership number 01433, a Dog Training College Approved Instructor and an Level 2 Instructor for Canine Hoopers World (CHW. I am also Platinum Member of the Pet Professional Network and a member of the International Companion Animal Network (ICAN).

I have also has completed:
Level 3 Dog Behaviour & Training with Think Dog
The Think Dog practical instructors course

I have attended the Institute of Modern Dog Trainers (IMDT) Perfect Puppy, Canine Aggression, Loose Leaders, Happy Recallers, Resource Guarding & Impulse Control workshops. Also Scentwork UK and Mantrailing sessions and Reactive Dog workshop with Jordan Shelley & Gav Muldoon.

I have attended the ClickerExpo Luminos Conference with some of the best American trainers and behaviourists. Ken Ramirez, Dr Susan Friedman, Dr Jesús Rosales-Ruiz. Grisha Stewart, Lindsay Brown Wood & Emma Parsons.

Training workshops and courses with some of the countries best agility, hoopers and obedience instructors.
Training Services
Adult Classes

Puppy Classes

1-to-1 Training

Activity

Hoopers

Online / Remote Training