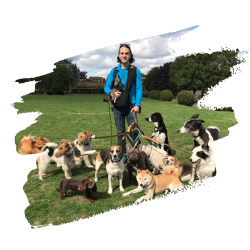 Jose Ros
London

IMDT Member
Overview
Over the last decade Jose has worked and trained over 1000's dogs covering most breeds in many different environments and situations. Running puppy classes in East and North London is his favourite training activity. He also volunteered for a full year with rescue dogs at Battersea Dogs Home in 2011.

Formally trained at the Institute of Modern Dog Trainers (IMDT) where he has completed nearly every course and seminar lectured, he holds a full dog training qualification with the level of Distinction.

Currently he is completing a full year mentorship on Dog Behaviour by IMDT Founder and renowned trainer Steve Mann and top UK behaviourist David Brice.
Training Services
Adult Classes

Puppy Classes

1-to-1 Training

Behaviour Consultations

Agility

Activity

Flyball

Scent Detection/Tracking

Online / Remote Training

Gun Dog Training