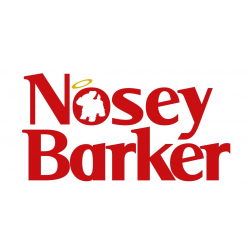 Ryan Kaye
Harlow

IMDT Member
Overview
Nosey Barker Ltd was founded by Kim Kaye who has worked with dogs for over 10 years. Kim along with her husband Ryan are passionate about delivering friendly, fun and successful training.

At Nosey Barker we understand that not all families want to compete at Crufts in showing, agility or obedience, but we also know that families do want a well-mannered dog that they can enjoy spending time with. For over 10 years Kim has worked with dogs and in this time she has learnt that building a strong bond between a family and a dog is key to a successful relationship. It is this knowledge, experience and training that forms a golden thread throughout the school and has become the Nosey way.

We are proud to use reward-based methods to train every dog, but this doesn't always mean using food or treats. Just like with humans there can be a variety of rewards that can encourage a repeat behaviour, perhaps shoes, holidays, money, a hug or praise. This scientific approach has been proven as effective and far less likely to lead to any behavioural problems.
Training Services
Adult Classes

Puppy Classes

1-to-1 Training

Behaviour Consultations

Agility

Scent Detection/Tracking

Online / Remote Training