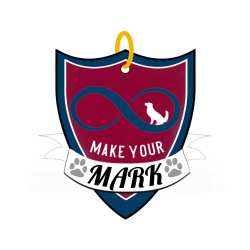 Jack Fenton
Bournemouth

IMDT Member
Overview
Make Your Mark believes in all abilities, all ages and all ambitions. Our classes and 1-2-1s are specifically tailored to your needs and interests, providing a plethora of practical and theoretical experience.

You can learn from our qualified Tracking Instructor all about the wonders of tracking. Whether your dog is a Great Dane to a French Bulldog, whether they're one or twenty-one, or whether they're recovering from an injury or are nervous of dogs or people, our Tracking service is designed to give both you and your dog the best experience possible. You'll start by teaching your dog a scent association with humans, and build up to tracking long distances, with turns, and over different types of terrain! Whether it's a 1-2-1 or a group class, Make Your Mark promises that you will be welcomed and included no matter where you and your dog are on your learning journey!

Our Agility 1-2-1s and classes are taught by a Grade Seven Agility Instructor, who has competed and won at various events such as Crufts, Championship Finals and UK Agility Grand Finals. We'll take you through the foundations of your agility training all the way up to advanced level and help your dog become the Agility champion they can be! Our 1-2-1 service is perfect for reactive and nervy dogs, and we will tailor every session to you and your dog's needs.

Make Your Mark also holds a number of events throughout the year, including Trick Training Workshops, Stage School for Dogs (both our instructors dogs have appeared in adverts for MoreThan, Stella McCartney, Crufts and Woof and Brew) and our Assistance Dog workshops to teach Assistance Dog's tasks.
Training Services
Adult Classes

1-to-1 Training

Agility

Activity

Scent Detection/Tracking