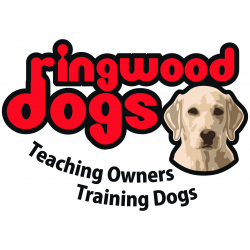 Isabelle Adams-Pape
Ringwood

IMDT Member
Overview
Isabelle is a fully accredited trainer and full member of the Institute of Modern Dog Trainers (IMDT). Ringwood Dogs was formed when Isabelle returned to the UK in 2014 after living in Hong Kong for 20 years. In Hong Hong, Isabelle ran a successful dog training business called 121 Dog Training where she worked hard to raise awareness of "Positive Reinforcement" training within the community. She worked closely with a number of Hong Kong vets, offering Puppy Obedience Courses and solving dog training problems through their referrals. She gave regular talks to local schools, teaching children how to be safe and confident around dogs and wrote articles for pet magazines about dog training. She continues to work closely with local vets in Dorset, run dog shows at local village shows and volunteers for The Cinnamon Trust, helping to keep the elderly or the terminally ill and their beloved dogs together by making home visits and visiting their dogs.

Ringwood Dogs offers training in the comfort of your own home. Flexibility in scheduling an appointment, one to one attention and a personalised training programme to suit your needs, makes this option appealing to busy families. Teach your dog the "8 Essential Commands" needed to become a well behaved member of your family.

Ringwood Dogs also offers behavioural consultations by addressing the cause of the problem as well as the behaviour problem itself. The type of problems we can help with are: Fear/Nervousness, Destructive Behaviour, Separation Anxiety, Inappropriate Toileting, Barking, General Bad Manners – stealing, jumping, leash-pulling, mouthing, attention seeking, etc.

Ringwood Dogs offers Puppy Socialisation Classes and Adult Dog Training Classes. Meet like minded owners and their dogs for an action packed class covering General Obedience, Socialisation, Fun and Games.

Lastly, Ringwood Dogs offers home boarding and daycare and is fully licensed with the local council.
Training Services
Adult Classes

Puppy Classes

1-to-1 Training

Behaviour Consultations