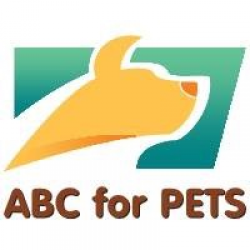 Melissa Chapman
Saint Austell

IMDT Member
Overview
Put your best paw forward and let your dog reach his full potential with ABC for PETS. Start in puppy class or beginners for older dogs and progress to Intermediate sessions to earn IMDT Partnership Awards or mix it up with something a little different with Wag It Games, TrickStars, Scent Club or UK Rally. I also offer 1-2-1 training sessions if you have a particular struggle to concentrate on or if your dog would find it difficult to work in a group setting.
- A friendly, fun and relaxed environment for you and your dog to learn in.
- Flexible training times for group classes and private bookings, daytimes, evenings and weekends.
- Classes are all roll-on/roll-off so no waiting for a course start date.
- Pay as you attend or buy a block of sessions.
- We will always go at your pace, it's important for your dogs development.
- I will work with all breeds of dogs and puppies.
- Learn from an experienced trainer who takes pride in continued professional development & is a full member of the Institute of Modern Dog Trainers.
Training Services
Adult Classes

Puppy Classes

1-to-1 Training

Activity

Rally

Scent Detection/Tracking