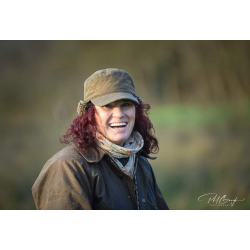 Janet Gough
Warrington

IMDT Member
Overview
At Dogwerx we specialise in training gundog breeds: Spaniels, Labradors, HPRs (Hunt, Point, Retrievers) and also gundog mix breeds.
You may or may not be interested in taking your gundog out on a shoot, but understanding the gundog breed instincts will help you get the best out of your dog.
To have a happy, well behaved dog out on walks, and to be able to find and retrieve items in a more structured way.
for dogs of all ages and experience.
Most welcome are novice handlers, and owners who are completely new to gundog training.
Training available on a one to one basis and in small groups.
Training Services
Adult Classes

Puppy Classes

1-to-1 Training

Gun Dog Training