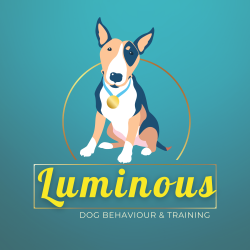 Vicky Nardell
Henstridge

IMDT Member
Overview
I'm Vicky and I help committed dog owners to live and interact more harmoniously with their dogs. My goal is to support every life stage of your canine companion.

I provide dog care-givers with the understanding and communication skills required to successfully reinforce desirable behaviours, enabling all of the family to pursue a more fulfilled and safe lifestyle with their dogs.

I specialise in 'One to One' in-person and Zoom training and behaviour consultations, training walks and puppy training programs, in the South Somerset and North Dorset area.

My bespoke training and behaviour modification programs promote trust and build positive relationships between dogs and their care-givers. Fun and ethical training is proven to build strong bonds of trust and cooperation, enabling you to grow your dog's confidence and gain their attention and focus, so you can live and interact more harmoniously with your dogs.

Every training plan is unique, featuring positive reinforcement, play, mental and physical enrichment, and bespoke control and management solutions; all of which promotes more positive emotional well-being for dogs and their care-givers.

I offer clients professional advice, coaching and mentorship programs, to set you and your dog up for success. Changing habits takes time and commitment so I ask all my clients to make time for the daily training work needed to modify unwanted behaviours.

I am proudly IMDT trained, a fully accredited member (with distinction) and currently working on my IMDTB Behavioural Diploma.

I also use 'ACE Freework'(™) (Sarah Fisher) techniques (ACE 1 and ACE Adolescence qualified) and 'Dog-Centred Care'(™) (Andrew Hale) principles to consolidate and build upon a dog's emotional well-being, ensuring that behavioural change can be a long-term phenomenon.

As part of my Continued Professional Education, I am certified by veterinary behaviourist Amber Batson, having attended her 2021 six day 'Puppy Power' course. I am certified by Dr Isla Fishburn in 2021 as a complete canine wellness practitioner. I am currently qualifying as a L.E.G.S.® Applied Ethology 'Family Dog Mediation® Professional' with Kim Brophey and working on The School of Canine Sciences three year 'Behaviour Bible' course 2021-2024.
Training Services
Puppy Classes

1-to-1 Training

Behaviour Consultations