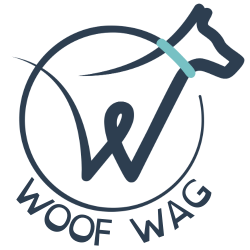 Tina Elven
High Wycombe

IMDT Member
Overview
Welcome to Woof Wag Dogs! I specialise in working privately with families and children. During your personalised training sessions, you will be equipped with a toolbox full of powerful techniques to support you on the journey of positively training your puppy or dog. These tools will be matched to your unique wish list always ensuring your exact needs are addressed.

It gets even better, you will get written session notes with supporting training content provided via PDFs and videos. Furthermore, you can browse my private library of fun enrichment activities to do with your four-legged friend. To support you even further, you also get access to my extensive Canine Body Language course which will help you understand how to communicate with your canine pal.

Besides being a certified dog trainer, I am a qualified Mindset Coach with over 20 years of experience in working with families and children. Using this knowledge, I have pioneered our philosophy of 'Dog & Mind Combined' to ensure that both dog and human benefit equally from training by looking at the situation from both ends of the lead.
Training Services
Adult Classes

Puppy Classes

1-to-1 Training

Behaviour Consultations

Activity

Hoopers

Online / Remote Training