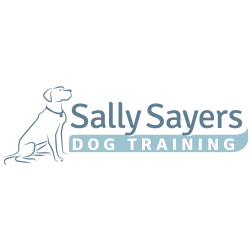 Sally Sayers
Richmond

IMDT Member
Overview
Hi, I'm Sally! I specialise in puppy training and fun agility for dogs over 9 months old.
Agility classes are run indoors in a large indoor riding school. I'm an accredited instructor with The Agility Cub. Classes are small and friendly with the emphasis on having fun and building your dog's confidence. Agility is a great way to practise basic training skills in a fun, high energy way. It doesn't matter what breed of dog you have - they all love agility! Your dog will learn to negotiate tunnels, jumps, and weaves and reinforce some of the basic commands. For example; stay, go, directions and recall.
I've been competing in dog agility for over twelve years and have a dog who competes in Grade 7 and championship agility. Another dog competes in grade 6. I was an agility instructor for Barnard Castle Dog Training Club for 5 years and was a member of their agility team that competed at Crufts in 2015, winning the semi final and finishing 4th in the final.
For your puppy, I will come to your home when you first get your puppy and get you on the right track from the word go. I only offer private lessons tailored to suit you and fit in with your busy schedule. As a Kennel Club Accredited Instructor(KCAI), I cover all aspects of their Good Citizen scheme. Based on kind, modern methods, I will help you and your puppy through this important time. I will teach you how to give your puppy confidence and train him how to behave before problems arise. It's so much easier to show a puppy what you want them to do before they learn incorrect behaviour and need to be retrained.
Training your dog is all about teamwork, building your dog's confidence, having fun and improving the relationship between the two of you. I'll show you how to teach your dog life skills; your dog needs to learn to be polite and well-mannered around adults, children and other dogs, so you can take your dog anywhere.
Anyone can say they are a dog trainer, but not all dog trainers use up to date methods to train dogs. Many still use out of date, harsh, even cruel techniques to control dogs. I think it's very important to keep up with the latest scientific research and use the latest kind, positive methods to train your dog or puppy.
Professional Development - I believe it is important to continue my professional development each year in order to remain knowledgeable and proficient in current practices. In recent years I have successfully completed the following courses:
In January 2019 I completed a weekend behaviourist course specialising in Separation Anxiety with the I.M.D.T.B. This is an accredited course recognised by the CPD standards Office. In 2018, as well as becoming an accredited member of the I.M.D.T., I completed the I.M.D.T. 2 day and 4 day Instructor courses, as well as attending training days in September 2017- Happy Recallers, and April 2018 - Perfect Puppy and Canine Aggression & Rehabilitation. I've also studied dog behaviour and training with the APDT (Association of Pet Dog Trainers) in May 2012 and at the I.A.B.T.C. (International Animal Behaviour Training College) in 2016, when I passed Level 1 in Clicker & Target training.
I've owned dogs for the last 20 years. At the moment I have 2 Border Collies. My dogs have achieved the Kennel Club Good Citizen Gold Award for obedience and compete in agility at Championship level.
If you are interested in working with me, please get in touch!
Training Services
1-to-1 Training

Behaviour Consultations

Agility