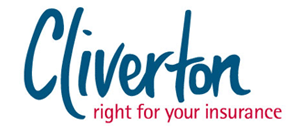 Specialist insurance products specifically designed for you from a dedicated and caring team.
Cliverton insurance brokers provide specialist insurance schemes to cover a range of animal-related industries, rural and equestrian businesses, farms and smallholdings. We specialise in meeting the insurance needs of those working with and caring for animals and have over 40 years experience meaning we really understand your business and our staff have a deep understanding of the industry and the insurance issues which arise.
Our website
www.cliverton.co.uk
is open for online business 24 hours a day and we also take pride in offering a traditional, personal service, so if you prefer, please call our office for a quotation on 01328 857921.
What type of insurance do I need and why?
Click the PDF Icon to download a guide

---

Barking Heads

British Made, British ingredients, British by Nature!!

Barking Heads is a range of ultra premium ,easy to understand, down to earth dog food and treats that only contain bundles of the best quality, healthy ingredients.

There is something for everyone in their range from the tiniest puppies to old and wise dogs and everything in between. All the products are packed in bright, eye catching colours with memorable, mischievous names.

All Barking Heads products are sourced and manufactured in the UK with no synthetic colourings, chemical additives, preservatives or GM products – that's a promise and a guarantee! http://www.petfoodukltd.com/
---

AATU

AATU from Pet Food (UK) Ltd is a world's first as it is the only 80/20 diet with a single meat protein making up the 80%. AATU is also the first product to include 'Super 8' - a bespoke combination of 8 vegetables, 8 fruits, 8 herbs and 8 botanicals and spices. AATU uses freshly prepared, preservative free meat and is so highly concentrated 2.5kg of raw ingredients are needed to make 1kg of finished product. It is free of grain, white potato and gluten as these composites have been known to cause allergic reactions. AATU is handcrafted in small batches without artificial colours, artificial preservatives, and artificial flavours and without GM ingredients. The name AATU means 'Noble Wolf' and the packaging is extremely distinctive, elegant, and stands for what the product truly is - a world first in elite pet nutrition.
http://www.petfoodukltd.com/